Innovation and Robotic Automation by Experts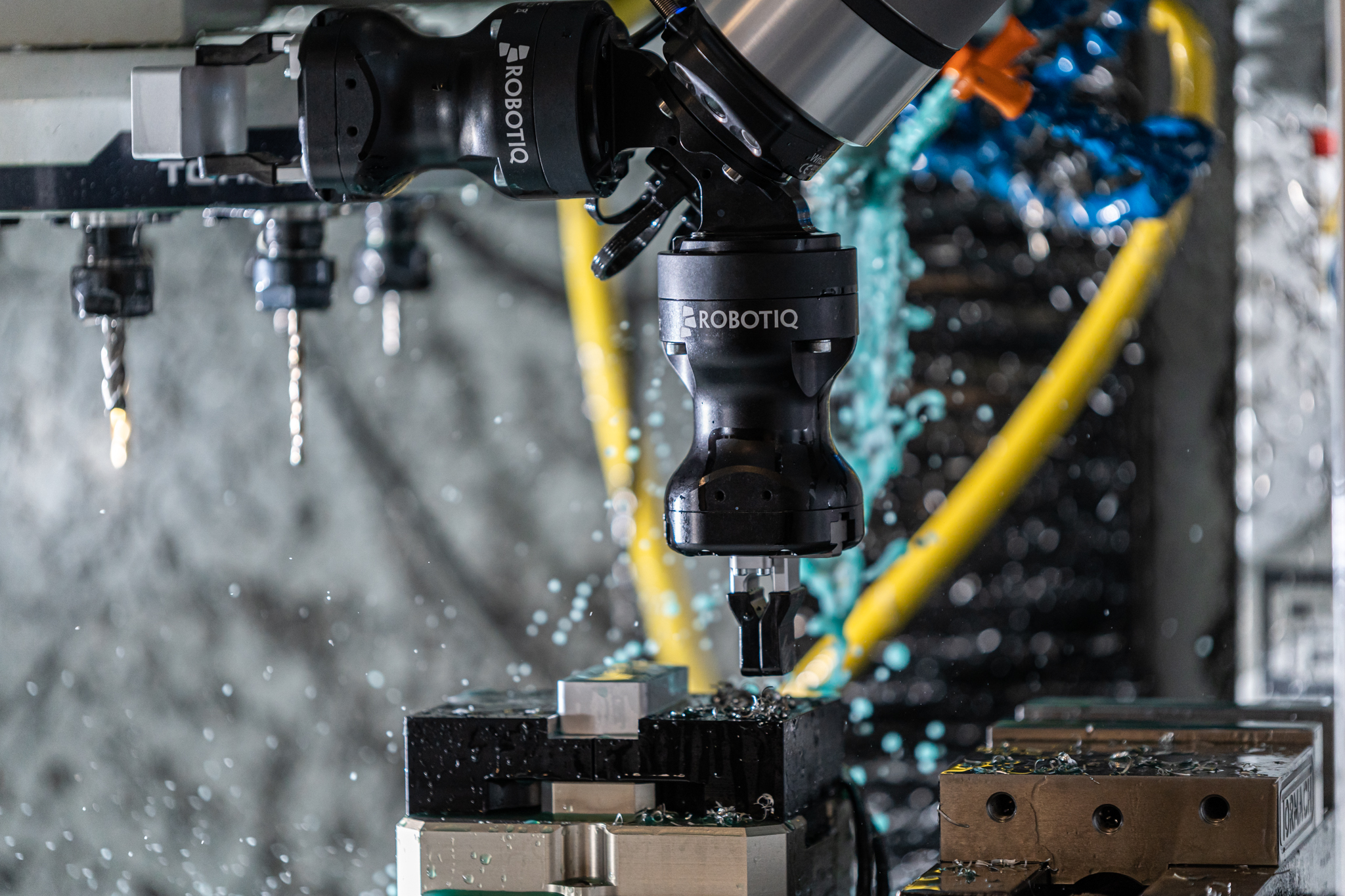 Unlock the full potential of your production line
Revtech participates in technological evolution by innovating and developing robotic solutions that unlock the full potential of our manufacturing customers. We offer innovative solutions tailored to your needs, designing and developing customized systems to meet your specific requirements. By working with Revtech, you benefit from state-of-the-art engineering and technological expertise to achieve your goals efficiently and cost-effectively.
Our expertise
At Revtech, we are able to offer state-of-the-art industrial automation solutions thanks to our in-depth knowledge of 4.0 technologies. We use our expertise in robotics, machine vision, and artificial intelligence to design customized systems that meet our customers' specific needs. Our automation solutions are designed to improve the efficiency and productivity of your operations, by optimizing and digitizing production processes.
Robotics & vision
Our industrial robotics solutions are designed to meet the needs of large-scale production, while our collaborative robotics are ideal for work environments where robots and humans need to work together safely. We also offer mobile robotics solutions, 3D/3D, and color machine vision technologies.
Connectivity 4.0 & AI
We optimize robotic cells with IoT (Internet of Things), artificial intelligence, and digital data. We connect our systems to the cloud and to ERPs for centralized management. We store production information in a database and read digital files for complete integration.
Custom projects
Do you have specific requirements? Our strength lies in designing customized projects. We offer programming, engineering, and technical support services to ensure your equipment runs at peak performance. Our feasibility studies enable you to make informed decisions about automating your processes.
Technology solutions
Our commitment to working with a wide range of flexible technologies enables us to deliver the right technology to the right customer every time. That's why we work with a diverse range of partners to ensure we can provide a neutral perspective on technological choices.
Surface finishing
Sanding, cleaning, and polishing
Robot rails & cartesian robots
What our clients are saying
Revtech's vision in terms of innovation, project flexibility, and willingness to innovate and find good solutions is what sets them apart. It's true that for us, being local is a big advantage, but the biggest advantage is their flexibility depending on the type of project.
One of the great advantages of integrating robotics is the gain in productivity. In some places, we've seen productivity double or even triple. Then, at the employee level, one of the main points is the creation of a source of motivation.
Revtech isn't just a robot supplier, for us it was really a turnkey solution. They came in, analyzed our needs, our expectations, our challenges, and we worked together to find out where we wanted to go in the next five years. And thanks to their expertise and engineering, they were able to find a solution for us.